Products and services
Another important element of your Datelist configuration will be your choices of products and services. This represents what you will want to offer to your customers. You can edit these in the "Products and services" menu from your home screen.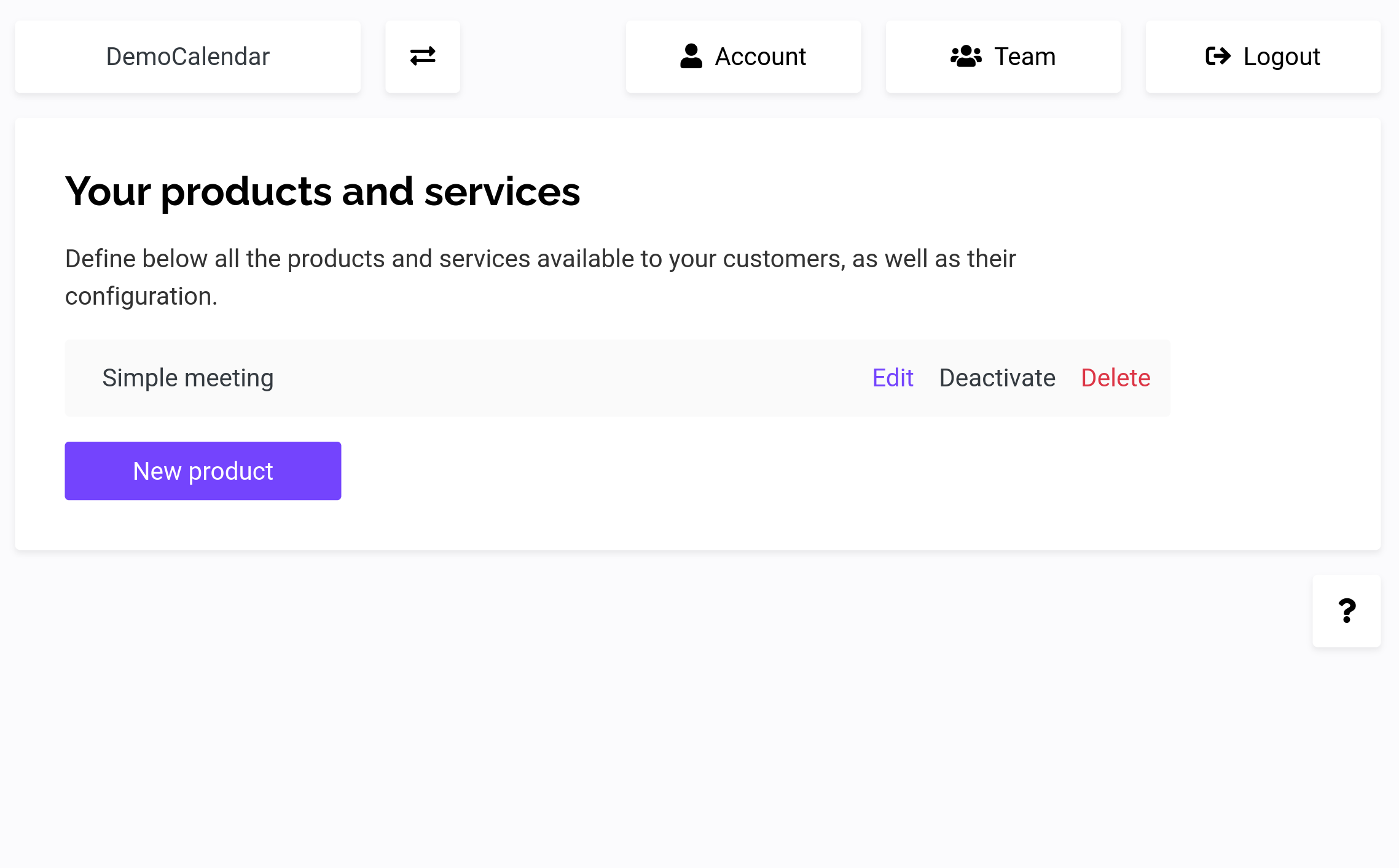 Click on a product to edit one, or click on new to add a new one.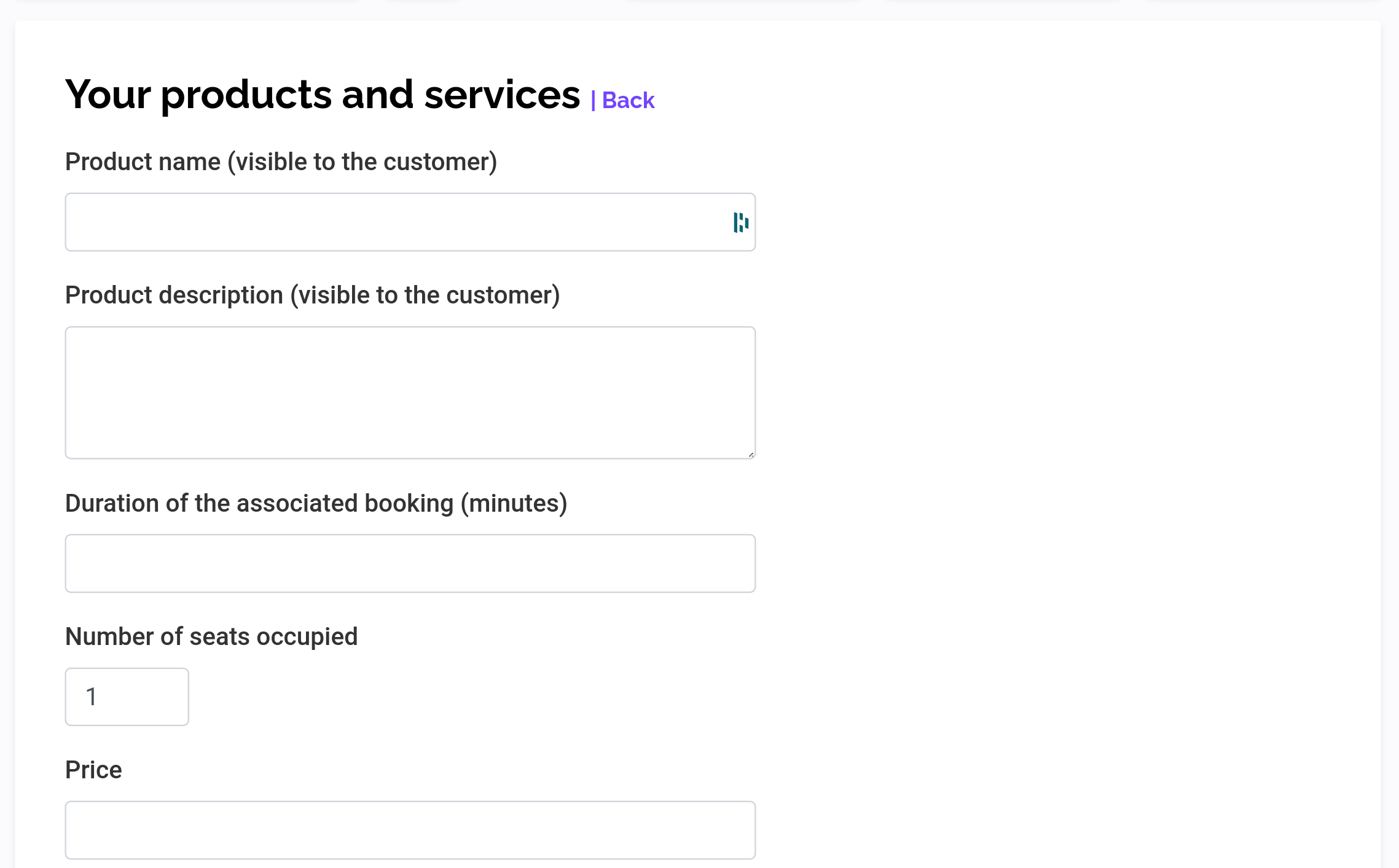 You'll be asked to indicate a few elements such as:
The name of the services that will be shown to the customer
A description
The associated booking duration
(optionally) a booking price (if you enabled online payment)
(optionally) a number of used seats (if one colleague can serve multiple customers)